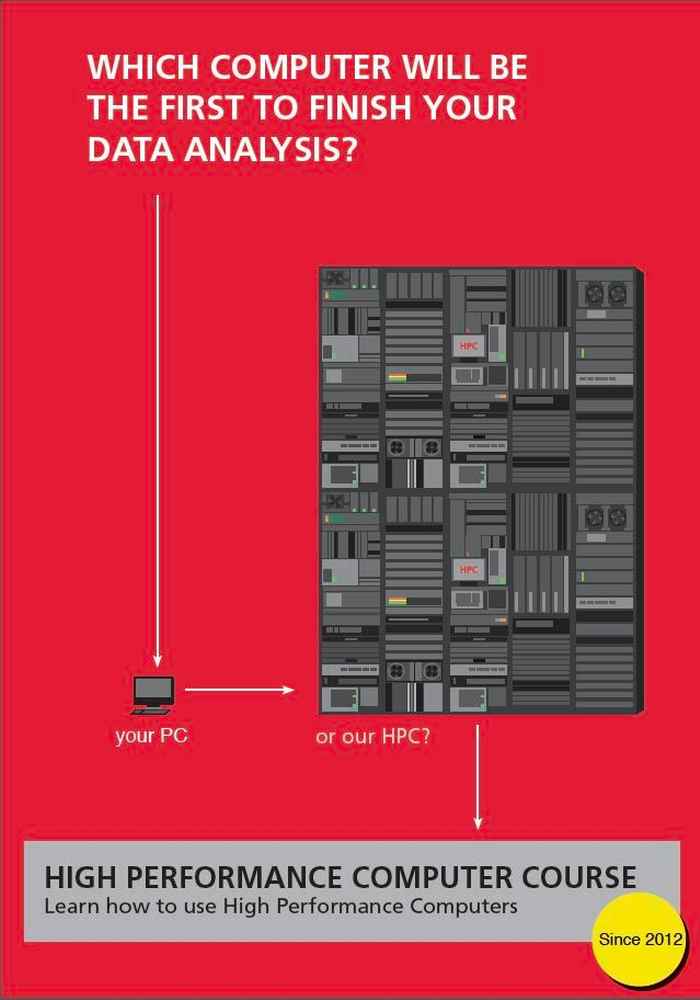 When
June 2021 at the University of Amsterdam
Target group
Researchers and (Master's) students
Objective
During the course you will learn how to use various HPC facilities. You will have the opportunity to discuss your specific problems with experts and work on solutions using SURFsara's state-of-the-art computing facilities. The course is taught in English. In ten sessions, a number of independent modules touching on various HPC and Big Data issues will be addressed:
Introduction to Unix, distributed systems, and Big Data
Using state-of-the-art Super Computers (with hands-on on the National Super Computer Cartesius and the Lisa cluster)
HPC Cloud
GPU programming
Local and Remote Visualization Techniques
Data management
Data Intensive Computing with Hadoop: MapReduce and Pig
MPI/OpenMP approaches used in HPC and distributed computing
Tuition fee
Staff and Master's students UvA and VU: Free
Participants from other universities: €300
Participants from outside academia: €3000
These tuition fees are for the entire course. Should you only wish to attend some of the workshops, you pay per workshop (i.e. there are ten workshops, so €30 per session for participants from other universities, or €300 per session for participants from outside academia).
Registration
For more information and to register, please visit the course website. For questions, you may contact Boy Menist: b.n.j.menist@uva.nl